---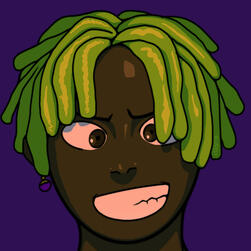 Blueast
Hey there! Thanks for clicking the link! Here you'll find all the sites I'm on and my commission prices! Have a great day!
---
SOCIAL LINKS
---
Commission Guidelines
Thank you for your interest! Here are the rules when you commission with me.
1. Payment is required from Commissioner before work begins. I can either receive full or half payment upfront. If Commissioner can only pay in smaller payments, we can discuss that in further detail in private. This is non-negotiable.
2. PayPal is my preferred method of payment. If you prefer another alternative to PayPal just let me know.
3. Revisions are allowed as long as they are small and reasonable. If the revision causes me to go back and redo a certain part of the commission or scrape the original idea, I will have to charge the commissioner more for the extra work.
4. SFW and NSFW allowed. I don't do loli, scat, gore, vore, pee or any other kinks similar to those. Feel free to ask if you don't see your here. I won't judge you.
5. Please give as much information for your commission as you possibly can before I begin. It makes everything smoother for me to bring your idea to life.
---
PRICES
The Quickie Package
Clean sketches with no color
Base price: $50 USD
The Simple and Clean Package
Clean Lines. Color and Shadows
Base Price: $100 USD
The M-M-Maximum Effort package
Stretches
Base Price: $200 USD
Extra Characters
+$100 USD per Character (Start charging after 2 characters)

Background
+$100 USD

Variations
+$50 per variation
---